Blog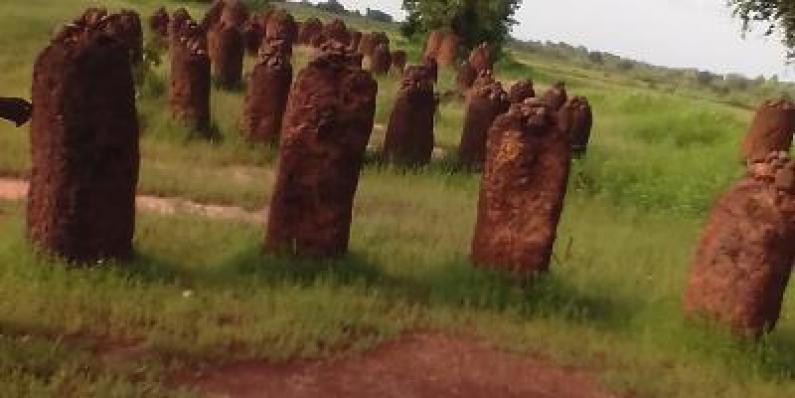 Welcome To George Town
 Explore  cultural treasures and heartfelt moments as you travel the length of  Georgetown.This planned port town  stretch out on the north side of the isle an old British settlement, with a ferry crossing terminal, a Methodist Church opened in 1835 (said to be the oldest Methodist Church in sub-Saharan Africa) Janjanbureh a town rich in history and Culture, here you experience unusual Gambian Rural life, Your driver guide make comprehensive commentary about this town fascinating history and Culture.
The Baboon Island/ Chimps Rehabilitation Project
A scenic drive through several small local settlements and a short boat trip south from Kuntaur  will find you in the pristine wilderness of  Baboon Island, an ecological paradise with an abundance of native Gambian wildlife. With some possibilities of seeing one of aquatic most beautiful animals.
The Stone Cirlces & Museum
Explore the highlight and overwhelming hidden treasures and history  of the Stone Circles dating back between 750-1000 AD walk in to the museum and come out with a deeper understanding what makes the Stone Circles so Unique and inspiring.
Wassu Lumo/ Weekly Rural Market
Stop at Wassu Lumo to see a vibrant rural market life, this local weekly market which open every Monday is widely attended by traders from Gambia, Senegal & Guinea Bissau with a large variety of Commodities for sell.
With its vibrant indigenous culture, friendly characters and varied scenery, the Lumo at Wassu  will leave you spellbound. Be immersed in the traditions of the  Gambian people. Experience a landscape that changes before your eyes.
---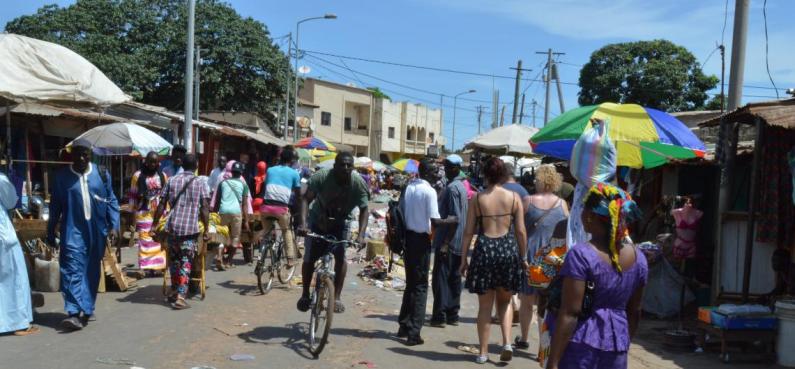 These are generally unemployed young men who hassle tourists for money, gifts or a free meal. There are generally 4 types of bumster in Gambia, most of whom operate in the Senegambia Strip area of Kololi The first type will hassle you until you get so fed up that you just relent and give him some money just to go away. Don't ever be tempted to do this. 

CRIME
The Gambia has one of the lowest crime rates in sub-Saharan Africa. Serious crime is even lower than most industrialized nations, and some tourists say they feel safer here than in their own countries. Physical assaults against tourists are rare, as well as muggings and bag snatchings. However, there are certain urban areas where they tend to be more common. The sort of crime you are likely to encounter, if you are not on your guard, is sneak-thieving. This might take the form of pick pocketing, stealing unattended items, cheating you of change, and other petty thievery. The one serious crime that is rampant are scams committed by conmen and bumsters. You are only likely to encounter these people if you spend much time here, and have financial and personal dealings with certain people. 

TRADITIONS AND CULTURE
If you plan on going out and about, meeting and interacting with local people then there are quite a few unwritten rules of etiquette and local customs you need to brush up on. Among these are how you greet people, the local dress code, food etiquette when eating with a family, DOS and DON'T of society and the family structure. For example you need to take your shoes off when visiting someone's house, bikinis in public, away from the beach, are a no no, drinking an alcoholic beverage in a non-resort street, especially while walking, is offensive to many, as this is a Muslim country and is best avoided.

THINGS TO DO AND THINGS NOT TO DO
There are a number of pitfalls, issues and products, both cultural and travel to consider. Some of the advice relates to things to buy before your arrival to Gambia, while others are things to look out for, avoid or to carry on your person during your stay. It is easy to forget certain things, which can cause you hassle, stress and embarrassment.

DRESS CODE
It is recommended to take along two lightweight woolen jumpers, or a jacket, for the cool evenings during the months of November to March. It can bet a bit cold by the Atlantic ocean side, particularly when there's a bit of a breeze.

There are two sort of rules on how to dress. The first is within the grounds of your hotel. You can wear a bikini on the beach, maybe sunbath topless, and wear the kind of clothing you would wear on a hot summer's day in your own country. However, when outside in public there are certain types of clothing to avoid. Women should cover their legs at least down to the knees, short sleeves are fine.
---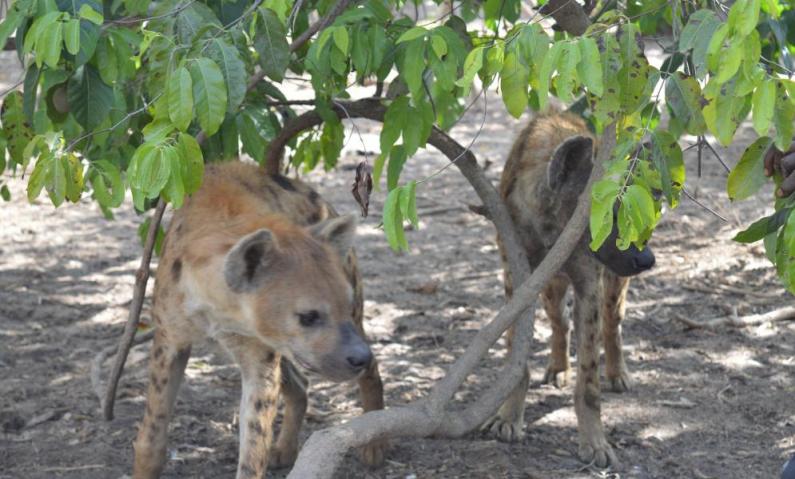 First given some measure of protection in 1916, when the Lamin Stream which flows through the  forest was fenced to form a water collection point.The enclosure of the stream showed an increase in the stock of wildlife and flora in the forest. It is the first nature park among six protected wildlife management parks in the Gambia. The flora consists of a typical savanna and grassland, forest landscape. 
 Among its Fauna are a three primate species; red  Monkeys, Velvet monkeys and Pasta monkeys, other mammals include squirrels, antelope Porcupines, African palm civets mongooses, galagos and several types of rodent including cane rats. You can also find reptiles such as Monitor Lizards, Nile Crocodiles, dwarf crocodiles, spiting Cobra, black Cobra, Python,Puff adder and green mamba with more more than 270 species of birds. At one end of the site are several enclosures, which serve as an orphanage for needy animals, including an enclosure in which a pack of hyenas is held.
---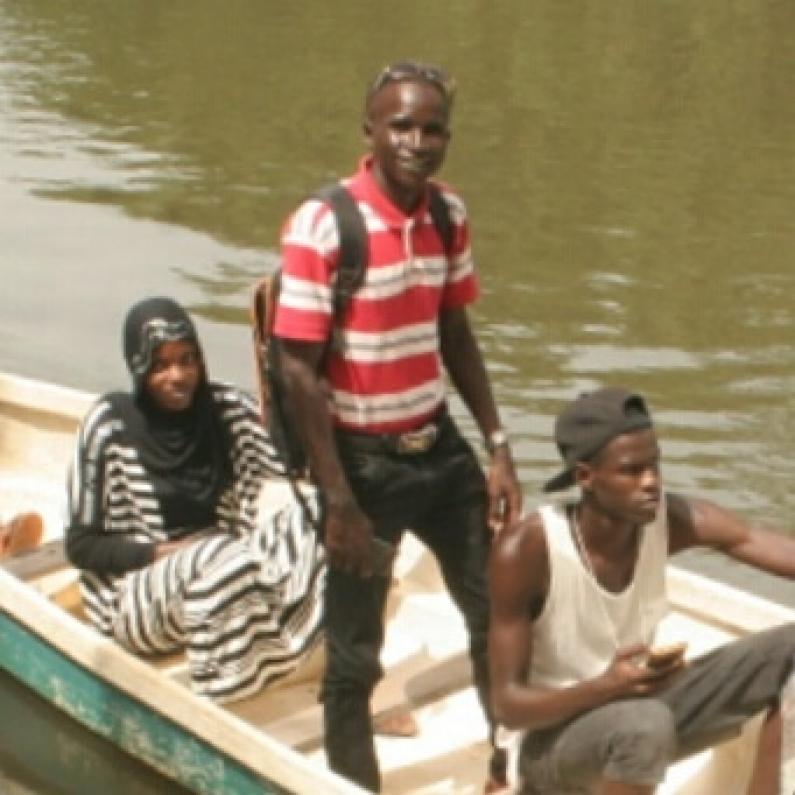 Janjanbureh formerly known as Georgetown, an old British settlement  in the hinterland founded in 1832, on the island of McCarthy. Visitors  can walk into the old  slave dungeon – a dank subterranean storeroom adorned with recently added chains and lit by flickering candles to enhance its sinister mood.
Another landmark with tenuous slave trade associations is the Freedom Tree which was planted in front of the police station to replace the original in the year 2002, and has become the subject of a legend. Its  affiliated to the Freedom Flag at Albreda.
    Quick Facts
Janjanbureh/Georgetown.

The island is accessed by bridge from the south bank, and small boat ferries or government ferry on the north bank. 

The Island Town of JanjanburehFounded in 1832, on Janjanbureh Island in the river Gambia eastern part.

McCarthy Island.It was formerly known as Georgetown.
---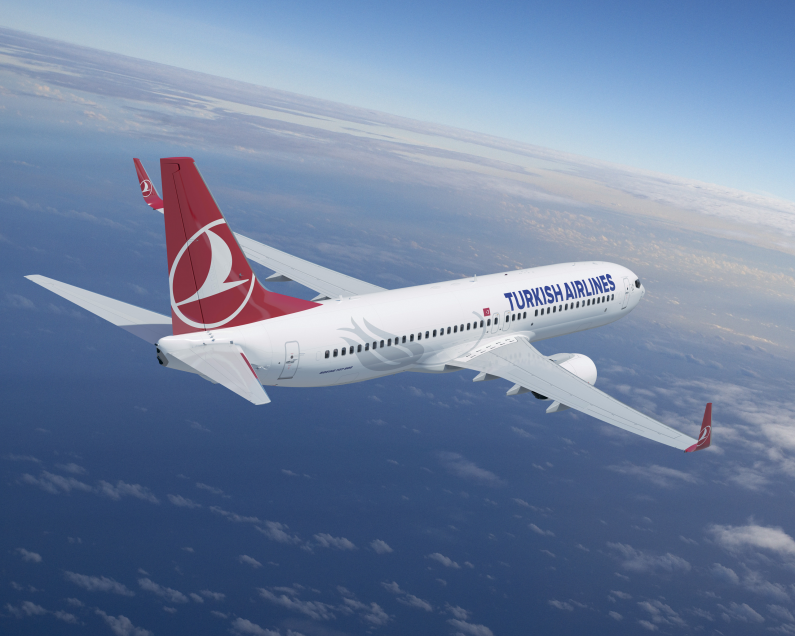 The Turkish Ambassador to The Gambia has disclosed plans by Turkish Airlines to start two direct flights from Istanbul to Banjul every week effective 26 November, 2018.
Ambassador Ismail Sefa Yuceer made the disclosure on Friday as his government donated 20 buses to The Gambia through Istanbul Metropolitan Municipality at the McCarthy Square in Banjul.
The event was graced by President Adama Barrow, government dignitaries and a delegation from the Turkish Embassy.
"I strongly believe that the direct flights will not only increase people's interaction and business relationship between Turkey and The Gambia but will also further connect the West African country through the hub of Istanbul with the rest of the world," Ambassador Yuceer said.
He said the recent developments in The Gambia, either at bilateral or multilateral level, are very promising and encouraging for the future of the country.
"I believe that the OIC summit to be hosted by Gambia next year will further contribute to the promotion andOn the donation of the buses, Ambassador Yuceer said they a are manifestation of the Turkish government's benevolent gesture to the people of The Gambia.
Whiles reaffirming his government's commitment to the new era and dispensation in The Gambia, Ambassador Yuceer said from the very first day of the new dispensation, the Turkish government via President Recep Tayyip Erdogan, has been supportive to President Barrow and his team.
---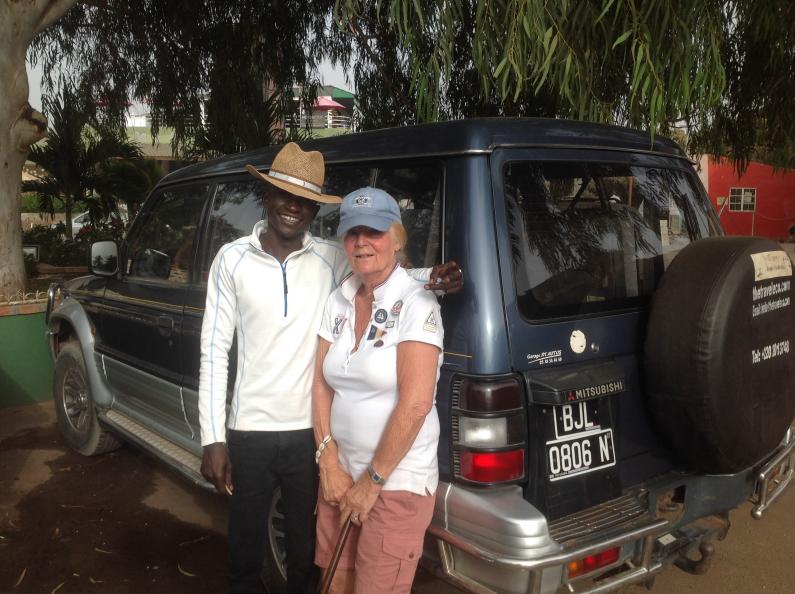 The house of slave and its doors of no return,built in the 18th Century. There is also  a museum and a memorial to the Atlantic Slave Trade on the Goree Island. Which is said to have house more than a million slaves, for onward journeys to Europe and America. Goree Island is 20 minutes by Ferry from the City Center of Dakar, and received over 200,000 visitors a year.
Important world leaders such as Pop John Paul II, Nelson Mandela and Barrack Obama have all made high-profile stops. Mandela was reported to have stepped away from a tour where he sat alone in a basement cell for five minutes silently reflecting on his visit here. Obama visited "The Door of No Return" on his state visit to Senegal in th
---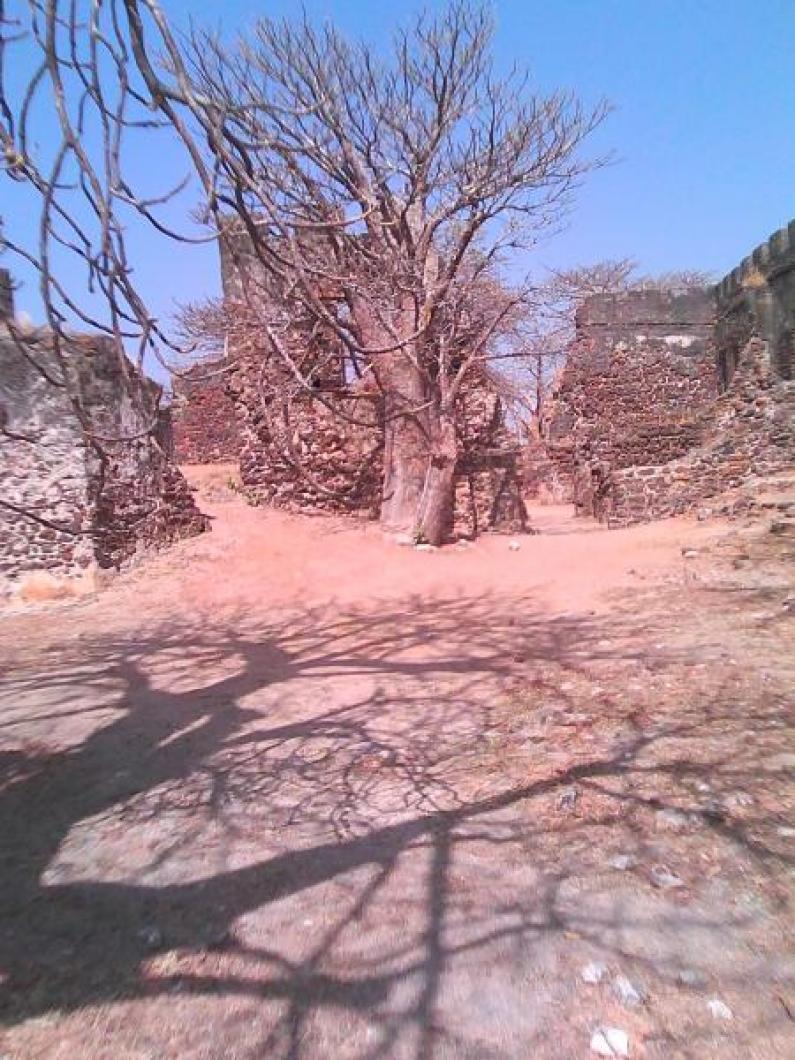 Sit back and relax as you travel into the amazing historic island. Your Driver Guide will provide details of the day's itinerary while you enjoy the journey north.
THE VILLAGE OF JUFFUREH & ALBREDA
Next is a stop at the historic village of Juffureh.  A village rich in Colonial relics and has became popular since in the 1970  following the television release of the bestselling book, "Roots", written by the African-American author Alex Haley, a descendant of Kunta Kinteh. It's the birthplace of the famous African legend Kunta-Kinteh who was later captured and shipped to Mary land, the United States as a Slave.
THE KUNTA- KINTEH ISLAND
Less than a 20 minutes boat ride North-east of the village of Juffureh is the Kunta-Kinteh Island This beautiful scenic island is famed for its European heritage. And a UNESCO world listed heritage sites.
LAUNCH AT JUFFUREH
Then enjoy a delicious 2 course lunch at  Juffureh restaurant  set in a beautiful rural Gambian setting, followed by a visit to the Albreda village Museum where you will immerse  yourself in real history of the Atlantic slave trade.
---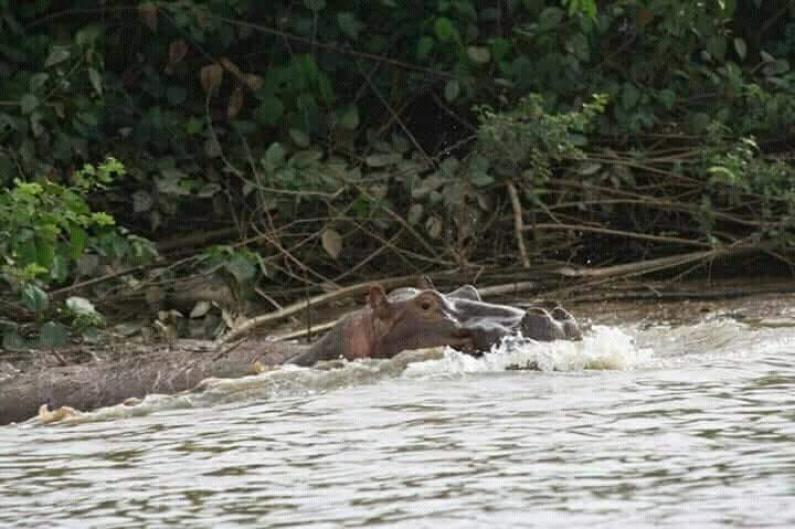 Travel Eco are the holiday experts, you can relax in the comfort of knowing you're in the best of hands. We will take you to all the must-see sights and even share some stories and hidden gems along the way, that you would never have known if travelling on your own. At Travel Eco we strive to represent the very best that the Gambia and Senegal have to offer. Our people are warm, friendly, engaged and enthusiastic. We love a laugh and a good story. We celebrate our great characters and our authentic personalities, we are always respectful, we deliver brilliant services and we are proud of our heritage and culture. Our goal everyday is to share the Gambia and Senegal with our guests and to bring these two amazing countries to life.
We personally train all our driver guides to provide exceptional service every step of the way. Each and every driver guide has extensive on road experience and driver training with a safe driving track record.These genuine  characters will enhance your Travel Eco experience and make sure you have a holiday you won't forget. If you're travelling on a short Break, you may be joined by a different driver guide each day so you can benefit from the breadth of their combined knowledge and years of experience for a more independent style of travel.
Local Guides
We'll also be joined by a number of local guides at various destinations on selected day tours and short breaks. These local guides have specialist knowledge of their hometown and local traditions. They'll take your sightseeing experience to a whole new level as they share their stories in an engaging and entertaining way.
---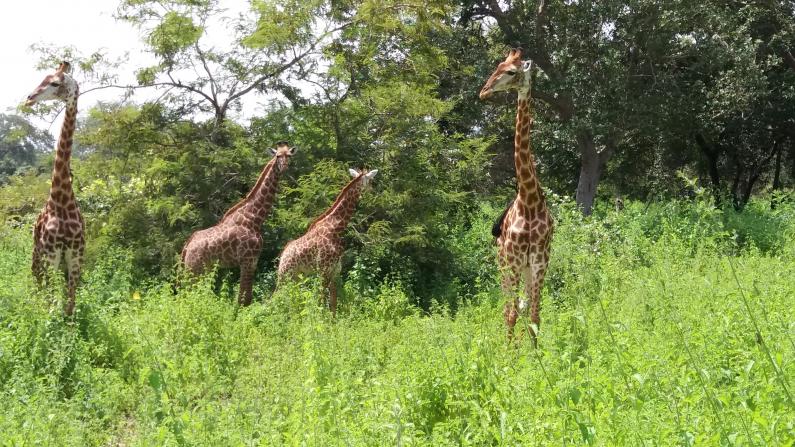 At Travel Eco, our concept  on  responsible tourism has been  that it should encompass all types of tourism (not just nature based) and that it should deliver 'better places to live in and to visit' – with the emphasis firstly on creating better places for local people, and secondly for tourists. 

We are also committed to being transparent and evidence-based about how we are seeking to increase the benefits of tourism to local people and places in the destinations we operate, in an effort to eliminate the green washing that had undermined ecotourism. Of course, the impacts that tourism creates locally do not just result from hotels and transportation – but from tourists themselves and how they act and behave. For this reason we decided that tourists had to somehow be part of the process of thinking about and feeding back on the impacts of their holidays and the policies of our holiday suppliers. 
We ask travelers to feedback their opinion regarding our responsible tourism policies in action. Every review is forwarded to our holiday suppliers – creating opportunities for continuous improvement - and published for the next traveler to read. We've got great examples of how this has created positive change.
---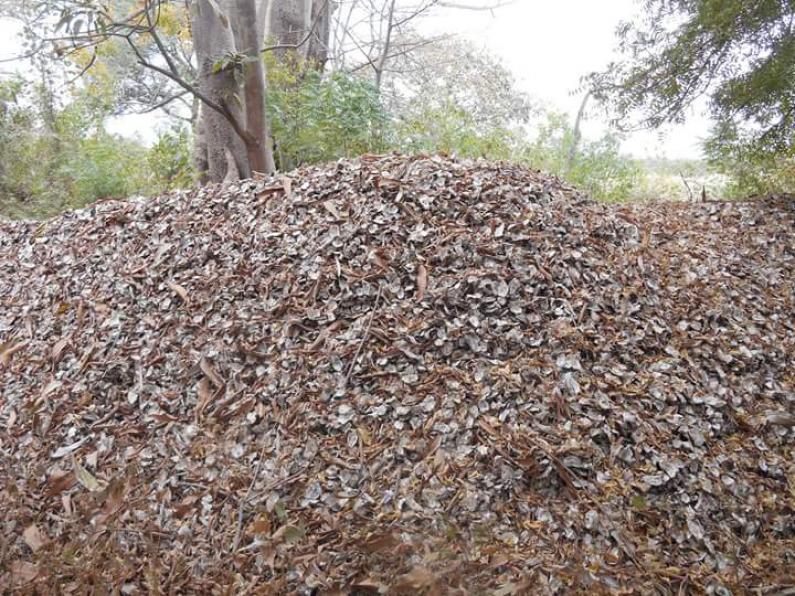 Lamin Lodge an inspirit place to stop and enjoy, its located out on the snaking Lamin bolong. There is a charming wooden built bar and a restaurant on the bank in the middle of the mangroves forest. Enjoy the  beautiful panoramic view of the creeks and see around you many green velvet monkeys and colorful birds species. You can also see how cement & paint is made from oysters' shells.
The view from the upper levels of the restaurant over the grand sweep of water, mangrove and fields, a special treat in a country were tall buildings are rare.There is always a  local musician  to create a special Gambian  atmosphere with calm drumming and singing. It takes your mind away off whatever is bothering you.
Quick Facts
              Lamin Lodge Creeks

    Home of over 150 birds species.

 

              Lamin Lodge

   Restaurant locally built with wooden pillars in the River and surrounded by mangroves creeks and hanging around Monkeys.

           Oysters

Witness women harvesting oysters from the Mangroves.

           Cement & Paint Factory

See how oyster shells are locally used to make cement and paint.
---